The practice of Gua Sha is an ancient Chinese healing technique - not just a new beauty trend. Medical practitioners would 'scrape away the illness' to alleviate chronic pain. The Gua Sha as a facial massage tool gently pulls along the skin in purposeful movements in order to derive healing benefits.
Our crystal massage rollers and Gua Sha tools are the perfect addition to your skincare routine. Made from new jade, this stone helps to restore confidence and dispel fear, encouraging new beginnings and helping to clear negative or stagnant energy. Our rose quartz crystal tools carry an extremely healing energy and is the stone of universal love, the perfect accompaniment for a loving, pampering skincare routine.
We encourage you to incorporate them into your daily skincare ritual!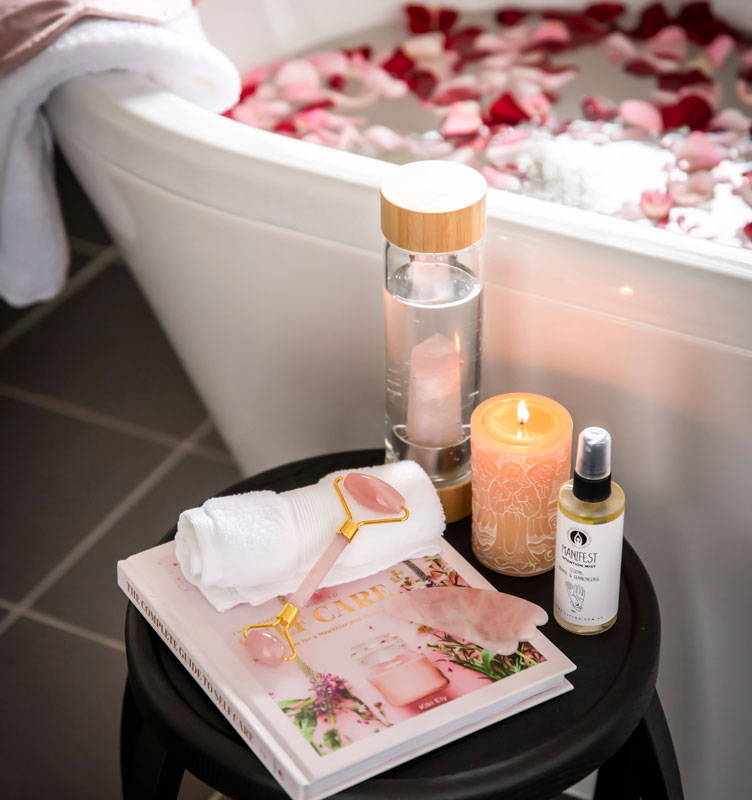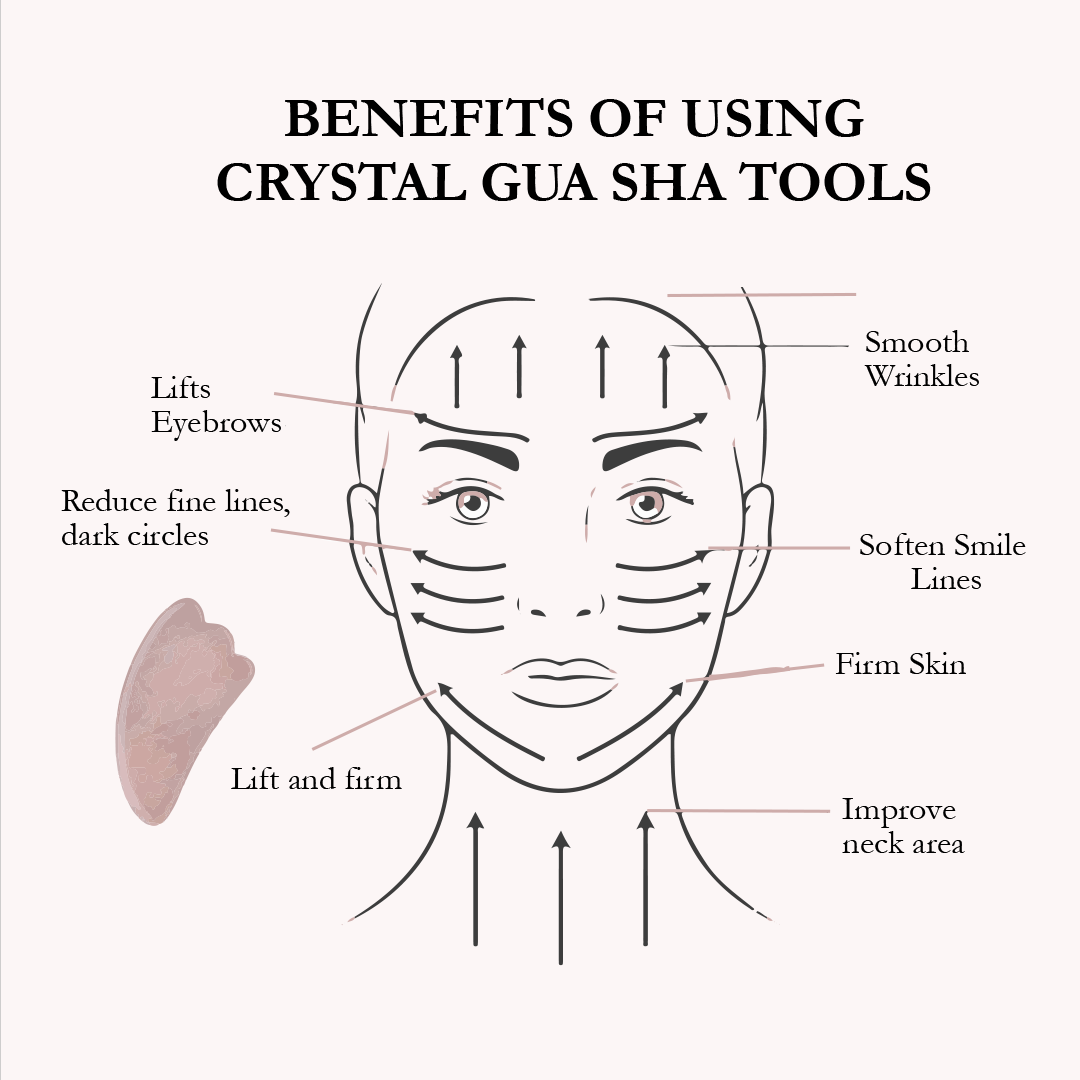 - Encourages lymphatic drainage
- Relieves tension in the muscles of the face
- Improves circulation and reduces dryness, breakouts and signs of ageing
- Is a natural way to detox the skin & helps the removal of dirt and excess oil
- Has a cooling effect, reducing redness and puffiness (especially if placed in the fridge for 15 minutes prior to use)
Benefits of facial massage
- Helps to gently drain fluid from skin and muscle tissue
- Helps stimulate oxygen flow to the skin and increases circulation
- Promotes improved skin tone and texture
- Encourages de-puffing of the skin, stimulation of collagen and smoothing of wrinkles
- Assists with toxin elimination and tightening of pores